Meet the Independent Aventiv Technologies
Advisory Board
This board of of experts and advocates in reentry, rehabilitation, education, and business is responsible for expanding and accelerating Aventiv's transformation into the leading advanced technology provider empowering rehabilitative justice and creating better outcomes for the incarcerated.
Members are inclusive of a diverse cross-section of business, industry community and public policy leaders.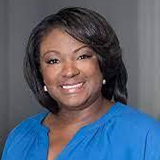 Teresa Hodge
Aventiv Advisory Board Chairperson
Teresa Y. Hodge, President of Mission: Launch.  In June 2021 she was named one of the 50 over 50 Women by Forbes on their inaugural list for her innovative approach to criminal justice reform.  She is the recipient of a Harvard Kennedy School Carr Center for Human Rights Policy Technology and Human Rights Fellows 2019 – 2020 where she co-authored the position paper "Mass Incarceration and The Future: An Urgent Need to Address the Human Rights Implications of Criminal Background Checks and the Future of Artificial Intelligence" with her daughter and business partner Laurin Hodge Leonard.
She co-founded and served as the initial CEO for R3 Score Technologies, Inc. the company offers a modernized criminal background report.  She navigated the company through Techstars Impact 2019,  Echoing Green 2018-2020 alumni, and was one of eight of the inaugural cohort members of  New Profit's  Unlocked Futures accelerator (a partnership between Grammy Award-winning John Legend and Bank of America). She is a 2016-2017 Open Society Soros Justice Advocacy Fellow, it was under this fellowship that she authored a position paper – Unlock Inclusion: A Pathway of Digital Inclusion for People Living with Criminal Records.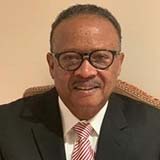 Johnny Barnes
Barnes is a retired IBM Vice President and CTO with over 40 years of service in a variety of strategy, product, solution development, system architecture, management, and executive positions at the company. As one of IBM's top executives, he was appointed to several strategy, product, and manufacturing task forces that established the foundation of IBM's business and technical transformation. Barnes also served as a critical high-level manager and leader of IBM's mid-range and high-performance RISC-based products, which reestablished IBM's industry leadership.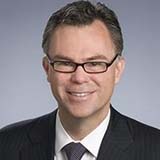 Jeff Carlisle
Carlisle is the former Chief and Deputy Chief in the FCC's Wireline Competition Bureau and has spent more than 25 years in the wireless, satellite, and cable communications industry. Currently, he is a partner at Lerman Senter, a telecommunications-focused law firm in DC, where he advises clients on spectrum auctions, Universal Service, pricing, licensing, and compliance. He's had extensive experience in regulated pricing of telecommunications services, overseeing tariff investigations, and payphone compensation proceedings at the FCC, and he has testified before Congress six times. Carlisle holds a law degree from UC Berkeley's Boalt Hall and a B.A. from UCLA.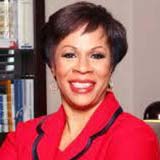 Tricia Hoffler
Hoffler is recognized as an icon in the legal community. In July 2020, she became the 78th President of the National Bar Association (NBA), the country's oldest and largest network of Black lawyers and judges. Under her leadership, the NBA formed strategic partnerships with the Transformative Justice Coalition, the NAACP, and the Lawyers' Committee on Civil Rights. As CEO of the Atlanta-based The CK Hoffler Firm, the Georgetown Law School graduate has represented a wide range of public and private sector clients, in addition to individuals. Hoffler is fluent in French and proficient in Spanish and Portuguese.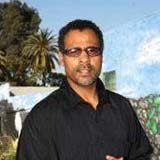 Johnel Langerston
Langerston grew up in the inner city of Oakland, CA and endured many hardships as a city kid. In 1987, he was arrested by the FBI, sentenced to 15 years in a federal correctional facility, 10 years of supervised release, and fined $50,000. Upon being released, he made a vow to God and himself that he would forever turn away from a life of crime and begin repairing society. Today, he is fulfilling that vow through his work with Urban Born, a non profit organization he founded and launched that engages students with the thought-provoking slogan "It's Easier to Catch on Now Tha n to Catch Up Later" and encourages them to stay in school.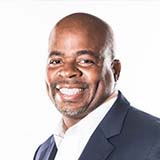 Andre Norman
Known to many as "The Ambassador of Hope," Norman travels around the world to serve as a mentor and listening ear for the incarcerated. After being sentenced to over 100 years in prison, he quickly rose to the top of the prison gang system. But during a two-year stay in solitary confinement, he had an epiphany and made the decision to turn his life around. Over the next eight years, he worked 20 hours per day teaching himself how to read, understand the law, and participate in anger management groups. After winning his appeal and getting his GED, Andre walked out of prison in 1999 after serving fourteen years, and has been working tirelessly since then to inspire and help the incarcerated change their lives.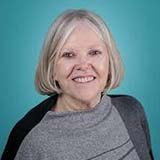 Jane Oates
Oates is the president and CEO of WorkingNation, a storytelling organization that builds support for mitigating the employability gap in America. Prior to her current position, Jane was the Vice President for External Affairs and Corporate Social Responsibility at the for-profit college Apollo Education Group and its subsidiaries; the University of Phoenix, the College of Financial Planning, and Western International University. In January 2009, President Obama appointed her to serve as the Assistant Secretary of Employment & Training Administration at the US Department of Labor. In this role, she developed and implemented skills-based training and education platforms for the 21st Century workforce, including efforts focused on formerly incarcerated women.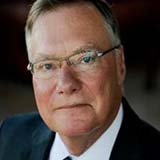 Rick Raemisch
Raemisch was appointed Executive Director of the Colorado Department of Corrections by Governor John Hickenlooper in July 2013. He is a recognized leader in prison reform and is highly sought after as a subject matter expert both nationally and internationally. He has testified on corrections matters before a US Senate Sub-Committee involving the overuse of segregation. During the Obama Administration, he was instrumental in assisting the Justice Department in reforming solitary confinement. He has also assisted the US Delegation to the United Nations at meetings in Cape Town and Vienna to rewrite prisoner standards, now known as the Mandela Rules. Additionally in 2018, Governing News recognized him as one of the top ten public officials in the Nation.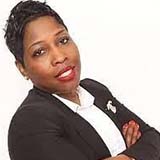 KC Wilbourn Snapp
Snapp is a noted educator and community activist based in Detroit. She was the principal at two schools in the city and was applauded for paying for school trips for her kids and funerals for others. In 2016, she was charged, convicted and sentenced to federal prison for taking bribes. Since her reentry, she has started a consulting practice and is known as a "violence interrupter" in urban communities around the country. Snapp holds degrees from Wayne State University and Spelman College.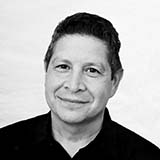 Tony Tijerino
Tijerino is president and CEO of the Hispanic Heritage Foundation, a national nonprofit focused on education, workforce, leadership, and culture through innovative programs in tech, STEM fields, entrepreneurship, finance, media and entertainment, and social justice. Under Tijerino's leadership the foundation is recognized as a creative, agile, and impact-focused organization by The White House, Congress, Fortune 500 companies, other nonprofits, and the Government of Mexico. Tijerino also serves as executive producer of the Hispanic Heritage Awards at the Kennedy Center, which are broadcast on PBS.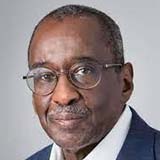 Lloyd Trotter
Trotter is Founder and Managing Partner of GenNx360 Capital Partners, launching the firm after nearly 40 years with General Electric. During his GE career, Trotter was named Vice Chairman of General Electric and President and CEO of GE Industrial, where he was responsible for a $28B business with nearly 80,000 employees worldwide. Prior to this role, Lloyd was Executive Vice President of Operations for GE, where he led efforts to improve operational excellence across their businesses. From 2004 to 2006, he served as President and Chief Executive Officer of GE Consumer & Industrial, a role he assumed following the 2004 merger of GE's Consumer Products, Industrial Systems, and Supply businesses.